The workshop will include presentations by highly-qualified professionals.
Attorney
Mary Neff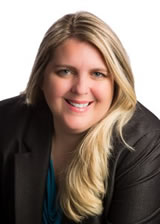 Mary Neff has experience working with families and children which make her a sought-after divorce attorney, litigator, and mediator in family law. Mary's extensive experience in child development and parent education allow her to represent families in what can be a difficult time in their lives. Mary's practice area of family law includes divorce, mediation, litigation, custody, visitation, paternity, modifications and post-dissolution matters.
Mary's philosophy is to help couples design their divorce so that it meets their individual needs for the future as well as the family as a whole. Mary is passionate about mediation because she sees firsthand how low conflict resolution saves time, money, and the children. 
Financial
Nicole M. Davis CDFA™, CFEI, NCPM
Licensed Marriage and Family Therapist
Carol Love, M.A.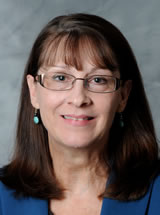 Carol Love, M.A ., is a Licensed Marriage and Family Therapist in the State of Missouri. She received a Bachelor's Degree in Child and Family Development from the University of Missouri and a Graduate Degree in Marriage and Family Therapy from the University of Connecticut. She has been working with children and families for over 30 years in a variety of settings. Carol specializes in working with families impacted by parental separation/divorce, as well as families who have a child with emotional or behavioral issues.
She worked as a Custody Resolution Counselor at the St. Louis County Family Court and more recently as the Clinical Director/Chief Program Officer at Kids In The Middle, a local non-profit agency focused on helping families going through separation/divorce. She now has a private practice, Counseling & Coparenting LLC. Carol understands the ins and outs of the Family Court Process as well as how separation/divorce impacts family relationships. She has done trainings at the local, state, and national level on how separation/divorce affects families. She offers Coparenting Counseling, Blended Family Counseling, Individual, Family, and Group Therapy for adults and children.
The workshop will include presentations by highly qualified professionals.