The workshop will include presentations by highly qualified professionals.
Wealth Advisor
Laura J. Boedges, CFP®, CDFA(R)  RICP®
Wealth Advisor

ADDRESS
Magna Place
1401 S. Brentwood Blvd.
Suite 550
St. Louis, MO 63144
(314 598-4060
laurajb64@gmail.com
Website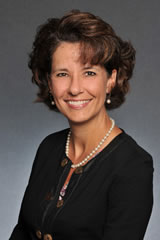 Equipped with an inquisitive mind, a broad range of business experience, instinctive communication skills, and a passion for helping people, Laura J. Boedges' move to wealth management seemed preordained. In 2009, she was recruited to make a career move to wealth management. The insights and advice she brought to business owners, retirees and professionals was the kind of common sense wisdom that investors look for in a professional advisor.
Laura holds the designations of Certified Financial Planner (CFP®), Certified Divorce Financial Analyst (CDFA™), and Retirement Income Certified Professional (RICP®). Her diverse, real-world background and deep expertise complement a team approach.
Laura's knowledge and skills, within a professional team approach, enable her to assist clients in the complex aspects of their wealth management needs, from education to strategic planning, estate planning to succession considerations for business, all the way through investment portfolio review and complex wealth management issues.
Of particular interest to Laura is assisting couples and individuals to navigate the rocky path of divorce.  As a member of the Collaborative Family Law Association of St. Louis, Laura actively works to promote collaboration as a healthier more constructive way to divorce.  As a way to support that effort, she presents Second Saturday divorce workshops, which is offered to those who are either interested in or already in the process of divorce.
The workshop is a half-day event, featuring a mental health coach, an attorney and a financial advisor to shine light on the regular happenings of many divorces, along with tips for how to create a better experience. Headlines emphasize that divorce can be both stressful as well as destructive, if not pursued in a collaborative manner.
Laura has dedicated her career to purpose-driven financial planning. Having a different conversation, one based around a client's life vision and goals for themselves and their families, Laura and the HighTower St. Louis team, craft life plans with a goal to provide confidence, make retirement financially comfortable and create pathways so that lives are ultimately rewarding.  Laura's commitment to bettering the lives of her clients drives her success daily.
Licensed Marriage and Family Therapist
Carol Love, M.A.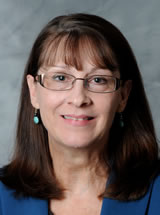 Carol Love, M.A ., is a Licensed Marriage and Family Therapist in the State of Missouri. She received a Bachelor's Degree in Child and Family Development from the University of Missouri and a Graduate Degree in Marriage and Family Therapy from the University of Connecticut. She has been working with children and families for over 30 years in a variety of settings. Carol specializes in working with families impacted by parental separation/divorce, as well as families who have a child with emotional or behavioral issues.
She worked as a Custody Resolution Counselor at the St. Louis County Family Court and more recently as the Clinical Director/Chief Program Officer at Kids In The Middle, a local non-profit agency focused on helping families going through separation/divorce. She now has a private practice, Counseling & Coparenting LLC. Carol understands the ins and outs of the Family Court Process as well as how separation/divorce impacts family relationships. She has done trainings at the local, state, and national level on how separation/divorce affects families. She offers Coparenting Counseling, Blended Family Counseling, Individual, Family, and Group Therapy for adults and children.
Attorney
Mary Neff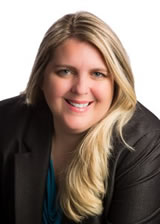 Mary Neff has experience working with families and children which make her a sought-after divorce attorney, litigator, and mediator in family law. Mary's extensive experience in child development and parent education allow her to represent families in what can be a difficult time in their lives. Mary's practice area of family law includes divorce, mediation, litigation, custody, visitation, paternity, modifications and post-dissolution matters.
Mary's philosophy is to help couples design their divorce so that it meets their individual needs for the future as well as the family as a whole. Mary is passionate about mediation because she sees firsthand how low conflict resolution saves time, money, and the children.